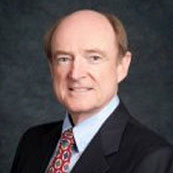 максимаркетс вход
алиэкспер
отзывы форекс клуб
Dr. Glen Bradley became one of Refocus Group's directors and Chairman of the Board in 2003. His comprehensive background in pharmaceuticals and laser vision correction has made him a respected resource in the health care industry. He is a current member of the board of Intuity Medical (glucose monitoring) and a former board member of AerovectRx (pulmonary drug delivery), Biofisica (wound healing), Spectra Physics (lasers), and Summit Technology (laser vision correction).
Previously, he served as President of the Contact Lens Institute and the Swiss American Chamber of Commerce for the Southeastern United States. Dr. Bradley was the Chief Executive Officer of CIBA Vision—the Ophthalmic Division of Novartis—from 1990 until 2003. Prior to CIBA Vision, he headed the USA Electronic Equipment Group for CIBA-Geigy and previously was a senior manager in CIBA-Geigy's Plastics & Additives and Agricultural Divisions.
Dr. Bradley has a PhD in Chemical Engineering from Louisiana State University and an MBA from the University of Connecticut.