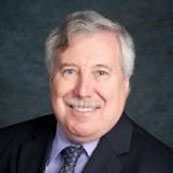 quantum systems отзывы
ebay.ru на русском
олимп рейд
Dr. David Schanzlin assumed the role of Chief Medical Officer for Refocus Group in February 2012. With 30 years of hands-on experience as a refractive surgeon, Dr. Schanzlin has been instrumental in guiding Refocus' clinical affairs.
Previously, Dr. Schanzlin was at the Shiley Eye Center at the University of California at San Diego. He also led the Department of Ophthalmology at St. Louis University as department professor and chairman until 1996. In his more than 30 years as a refractive surgeon, Dr. Schanzlin has helped develop many new technologies, including INTACS (for which he was Chief Medical Officer) and the excimer and femtosecond lasers used in LASIK eye surgery. He has dedicated his career to developing various surgical corrections for nearsightedness, farsightedness, and astigmatism, and is internationally renowned as an educator and speaker.
Dr. Schanzlin received his MD from the University of Chicago, where he also completed his residency and was Chief Resident in Ophthalmology. Additionally, he completed fellowships at the University of Pittsburgh and the University of California at San Francisco with subspecialties in cornea and external diseases.